The best brunches in Madrid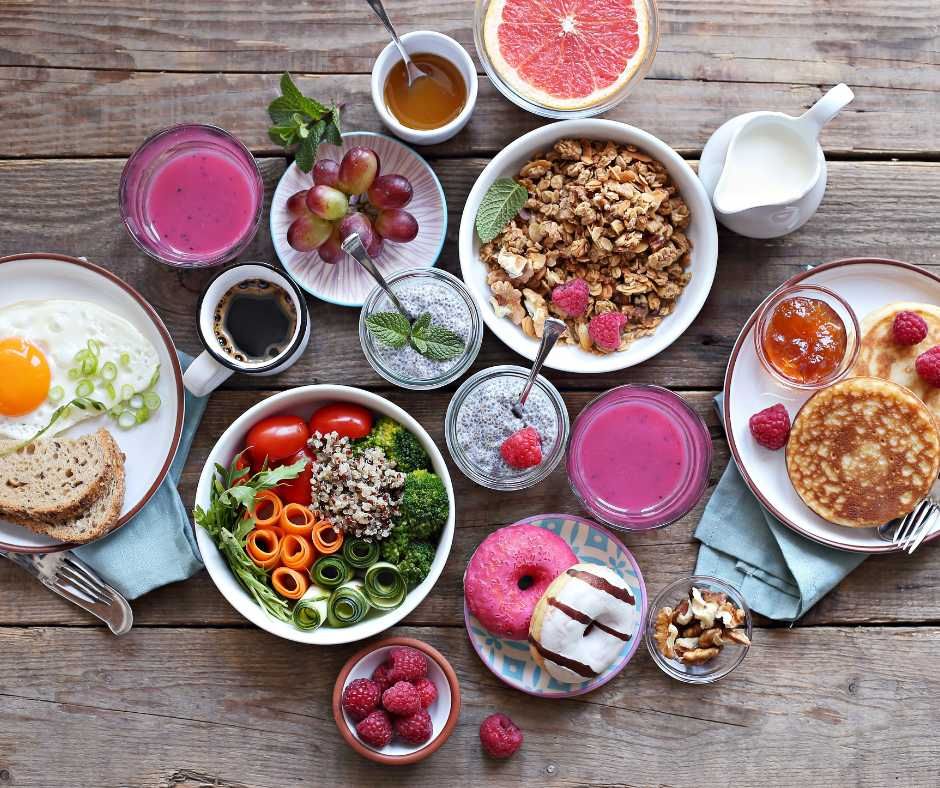 Getting up late on a Sunday morning and going for a brunch to recharge your batteries, is one of the best pleasures and panoramas that exist. From Atemporal, we have prepared a complete article with some of the most iconic places in Madrid to enjoy a delicious brunch, take note!

LAP Bar Café:
If you like planted-based recipes, this option is definitely for you. It is located at Embajadores 19, in the heart of the Lavapiés neighborhood. During the day you can enjoy their exquisite tapas and dishes, among which stand out the Taj Majal lentils, a 100% vegan dish, ideal to warm up a cold day and the Eggs Benedictine that get the exact point of the yolk, delicious! And at night you can try their different cocktail options.

Religion Coffee:"Thou shalt love Religion Coffee above all things and coffee as thyself"; this is the first commandment of Religion Coffe, where in addition to enjoying an exquisite specialty coffee, you can delight yourself with an exquisite avocado toast. It is located in María Molina Street, very close to IE Business School. It is a lively, lively place, ideal for young people who want to enjoy a good coffee along with healthy food in the purest "Australian style''.
Palentino:
This is a typical Madrid bar, old, which still retains its 70's-80's decoration. The interesting thing is that it has been "reinvented'' and has reopened its doors to the public. This bar used to be an obligatory stop for the most party people in the Malasaña neighborhood. The new changes have given it an air of elegance, with the new black marble bar and the new range of distillates created by Narciso Bermejo. A classic you can't miss is the "Pepito de ternera'' bocata, Russian salad, spider crab croquettes, chipirones encebollados (baby squid with onions), etc.
The Lobstar:
Located in Calle Rios Rosas, 54, is located this place that is a hit. An ideal place to enjoy a lobster roll with a cold beer. They also have an extensive menu of desserts and sweet delicacies that will not leave you indifferent. Another recommendation is to try their options for snacks, such as Lobster croquettes, Fried Calamari, Tuna Tartar or Crusty Prawns, crispy prawns accompanied by delicious spicy sauce.

Dingo:
One of the best brunch in the Salamanca neighborhood. In this place it is not necessary to wait until the weekend to enjoy an exquisite brunch, because you have this option available every day of the week. You can delight yourself with a careful selection of eggs with different types of preparations, ideal for all #huevolovers.

Federal Café:
Located in Plaza de las Comendadoras 9, this restaurant is decorated with cool tones, in a clean and very bright way that invite you to spend a pleasant time with your friends or family. Their specialty is the "Morning Burger'', or their delicious avocado tostadas. You can't miss their banana pancakes and their sweet or savory croissants.

Propaganda 12, champagne and Italy:
If you want to enjoy good music, exquisite dishes and a champagne then Propaganda 12 is your ideal place. It is located in Jorge Juan 21, a few steps from the Retiro Park. It is modern, stylish and gourmet. Its star dishes consist of a selection of handmade toasts Avo Toast, Benedictine, Tomato and Cuatello and French Toast, assorted Italian sausages, homemade quiche, eggs to taste and an exquisite selection.
¡Sunday Funday!